Since 1994, when Zavodny Dental first opened our doors to patients, we have provided Akron / Fairlawn area residents with timely and efficient dental care. We are a privately owned dental office that is committed to providing comprehensive and compassionate care to local individuals and families.
Our goal is to help maintain the oral health of all Akron / Fairlawn residents. We offer general dental services for patients of all ages and oral surgery services when necessary. All of our dental team have knowledge of patient care in different areas; if you are unsure of which dentist best fits your needs, please contact us directly.
The Zavodny Dental office accepts most dental insurance plans, and offers self-pay plans for those without insurance. We also accept Master Card, Visa and Discover Card to finance your care. We now offer CareCredit for your convenience. Call us today to set up an appointment (our office number is 330-836-9511).
Office Hours
MONDAY: CLOSED
TUESDAY: 8:30am - 7:00pm
WEDNESDAY: 7:30am - 4:00pm
THURSDAY: 7:30am - 7:00pm
FRIDAY: CLOSED
SATURDAY: 9:00am - 2:00pm
SUNDAY: CLOSED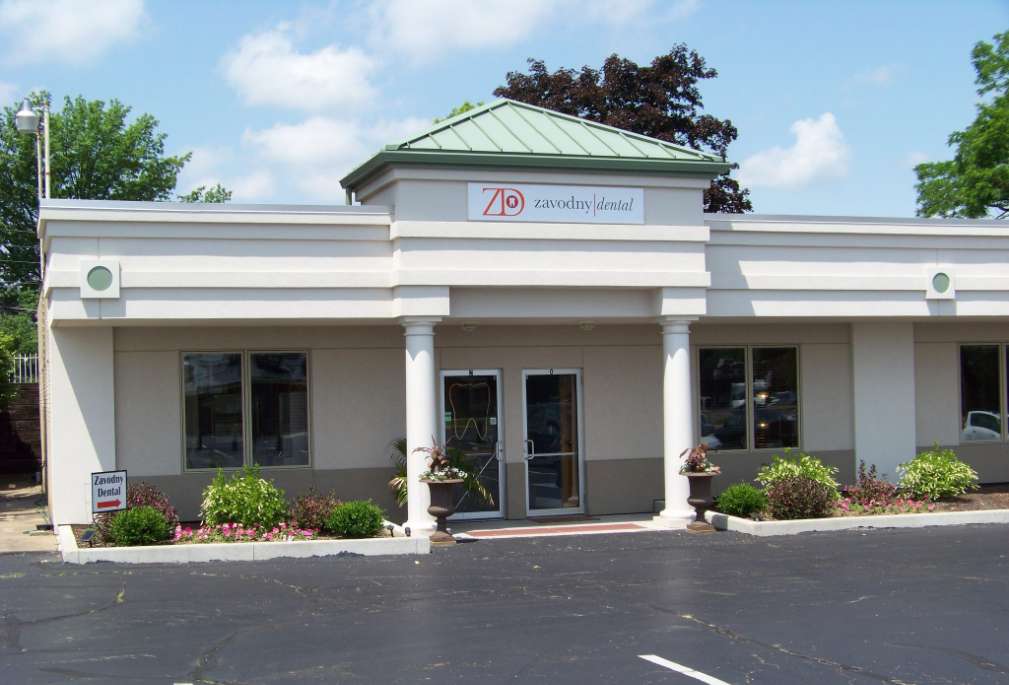 Contact Us
Contact us today to make an appointment, for more information about our practice, or to simply let us know how we are doing!